Was at the cinema yesterday with the gang (wife & kid that is) and we were totally blown away with Moana, the latest offering from Disney Animation.  Not much of a fan of Disney's song & dance offerings, but Moana is simply well executed. Both the animation and story wise. And Dwayne (The Rock) Johnson is excellent as Maui the demigod.
 There was a short film before the movie, Inner Workings, that was beautifully done in a 6-minute feature. Make sure you get in the cinema early to not miss this one. It's definitely way better than the Ninjago short before the animated 'Storks' which came out in October.
Not going to dissect the movie here, but more to relate why this is a fun and great movie for me and my family. It's definitely the complete Disney formula here – a girl chasing her dreams, forbid by parents, have a animal sidekick, assistance by a male companion, battling certain evil, overcome adversities, and everyone lives happily ever after. But the voice actors were the difference here and the characters were so colorful and lovable.
Maui, voiced by Dwayne Johnson was spot on. You could virtually see his face from Maui's animated expressions. And Auli'i Cravalho who voiced Moana, the coming of age girl trying to seek Maui's help to return something he stole, also a very good casting. Another good part (but too short) of the movie is the part where they travel to the Realm of Monsters to retrieve Maui's magical hook. Scary.
The animation is top notch and although the songs are not as catchy, but it's inspiring nonetheless. As a business individual, sometimes we need a quote to get by and in this case, it's a movie. Moana let us understand that most often than not, we do not need anything special to go through life. We already ARE special. And always look for that one inspiration to move forward when you almost lose it. Pretty heavy but I guess you know the drill.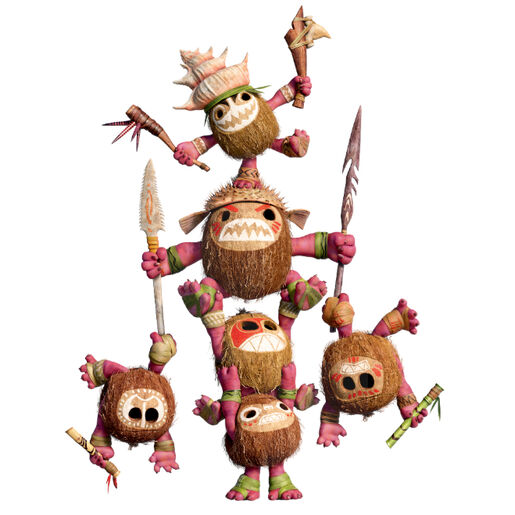 Oh, and you will love these guys – the Kakamoras! Adorable and mischievous. The battle cum escape scene is most fun and exhilarating in it's own right. Adrian thought the scene looked like one of Pirates of the Caribbean's. To me, more like Mad Max:Fury Road hahaha.
All in all, we loved the show and it's definitely a collectible. Probably the empty coconuts shells will demand a higher price after this! Watch it now in cinemas with your family. Definitely worth the admission and your 1 hr 53 minutes.
Leave a comment and tell us what you think of the movie! Cheers! I Lā MaikaʻI!!